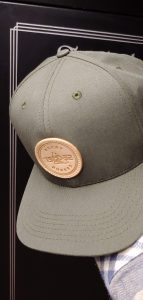 ROCKY Boots® is a world leader in rugged outdoor and occupational footwear. Nearly 3,000 retail and catalog outlets carry ROCKY footwear. The ROCKY goal to provide quality outdoor footwear has not changed since the doors opened 70 years ago.
AUCTION ENDS Nov 20, 2019, at midnight
---
Find Rocky Boots at rockyboots.com and their pages below
---
How To Place Bid: At the bottom of the that items page, you will find your standard comment section like you see on any other website. Just log in using your Facebook or Twitter and comment with your bid. Just make sure you're higher than the previous bidder. When the auctions are over, I will email you an invoice from Paypal where you will be able to pay by credit card or by your Paypal account. If you would rather write a check, you can make it out to St Jude and send it to me. Once your payment is secured, your item will be mailed to you. A 3.5% fee will be added to all invoices to cover payment fees and additional shipping.