National Deer Association Mission (formerly QDMA)
Since 1988, QDMA has worked to promote sustainable, high-quality deer populations, wildlife habitats, and ethical hunting experiences through research, education, advocacy, and hunter recruitment. QDMA teaches deer hunters how to improve local deer populations, habitat, and hunting experiences.
To enhance the fun and excitement of deer hunting, QDMA encourages the protection of most or all yearling (1½-year-old) bucks combined with an appropriate harvest of does, when necessary, to maintain a healthy population in balance with habitat conditions and hunter desires.
NDA has donated a Moultrie A-40 Trailcam, Electronic Earmuffs, Knife, and bag for this auction.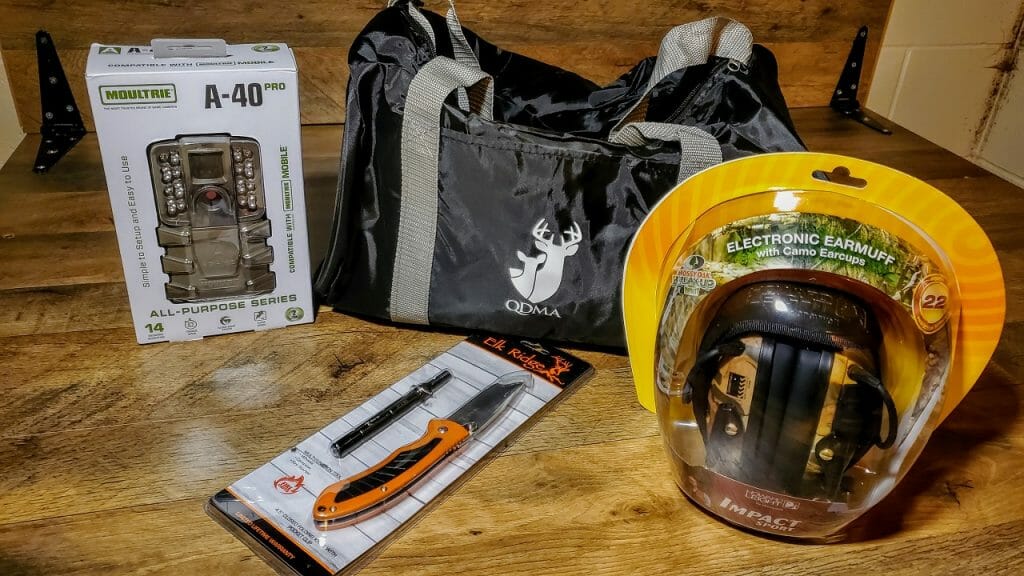 ---
Find National Deer Association at deerassociation.com and their pages below
---
How To Place Bid: At the bottom of the that items page, you will find your standard comment section like you see on any other website. Just log in using your Facebook or Twitter and comment with your bid. Just make sure you're higher than the previous bidder. When the auctions are over, I will email you an invoice from Paypal where you will be able to pay by credit card or by your Paypal account. If you would rather write a check, you can make it out to St Jude and send it to me. Once your payment is secured, your item will be mailed to you. A 4.0% fee will be added to all invoices to cover payment fees and additional shipping.