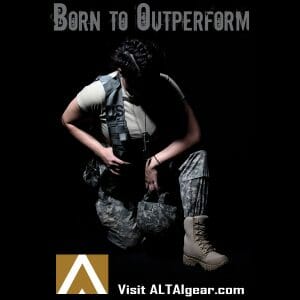 You're bidding on a gift certificate for one free pair of boots from altaigear.com
From aggressive tread to speed lacing, ALTAI™ boots provide a flexible design using abrasion/scuff resistant and waterproof materials. The technology, exceptional appearance, and confirming testimonials of these superior boots are vast. Take a look and see for yourself.
About ALTAI™
Before we made the difference, we made the decision to listen. We listened to what matters most in those moments when you need it the most. Fueled by feedback from nationally renowned departments and organizations to solitary survivalists, we work vigorously to identify the exacting needs of today's overachievers. Revealed through your insight are the compelling opportunities that exist in the market, where others have fallen short. Leveraging research and technology alongside superior innovations, such as SuperFabric® material, ALTAI™ boasts a revolutionary line of boots that are extremely comfortable, remarkably lightweight, and downright durable.
---
Find ALTAI™ at altaigear.com and their pages below
---
How To Place Bid: At the bottom of the that items page, you will find your standard comment section like you see on any other website. Just log in using your Facebook or Twitter and comment with your bid. Just make sure you're higher than the previous bidder. When the auctions are over, I will email you an invoice from Paypal where you will be able to pay by credit card or by your Paypal account. If you would rather write a check, you can make it out to St Jude and send it to me. Once your payment is secured, your item will be mailed to you.